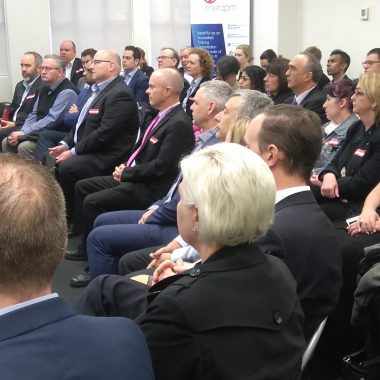 No matter how much you plan, no project is ever the same.
We uncover the best solution to your problem, whether that's strategic planning at the portfolio level, to boots on the ground project delivery. Our broad range of project services will help you deliver tangible results.
Everything we do aims to improve project outcomes for our clients through flexibility, focus, and empathy. We work hard to ensure we understand and adapt to your needs and culture while being on hand to provide consultation, analysis, support, and training as needed.
CONSULTING
Solutions designed for you
Choose from consulting designed to cover a variety of project needs. There is no project too big or too small that can't be helped with our tried-and-tested methodologies.
RESOURCES
Resourcing delivered differently
Enjoy the confidence of project professionals fitted to your needs and culture, supported by our expert in-house team and structures.
What our clients are saying...
General Manager, Program Office, Public Sector
Department of Justice
"MetaPM undertook a very difficult assignment in collating, identifying, evaluating, re-engineering and registering over 1800 lessons learned into one lessons learned register. The assignment was undertaken with the professionalism, eye for detail and thoroughness that was expected of MetaPM. This PMO can now undertake lessons learned workshops and capture the data knowing it is clean, useable and of value."
"MetaPM provides Jemena with an independent and accurate perspective on how our projects are performing. By applying their robust review methodology and tools, combined with their in depth technical knowledge and experience, they are able to quickly and accurately pin point problem areas to ensure that the projects are better positioned for success."
Executive Manager
City of Port Phillip
"We have used MetaPM as a trusted provider for a number of project management related services during our project delivery transformation journey. MetaPM has provided expert project management delivery capability which incorporated a coaching and mentoring style to support project team members with varying degrees of experience. We have also utilised MetaPM's education services to education services to keep abreast of the latest thinking and maintain our team's capability at a high level."
Chief Project Officer
Telstra
"MetaPM has provided Telstra with expert project delivery capability on a number of our most important and complex projects. The MetaPM team couples experience with a depth of knowledge in contemporary project management frameworks, models, process and practices. Their flexible and adaptive approach to working with organisations like ours has made working with the team at all levels effective."
Senior Manager, Social Enterprises
Brotherhood of St Laurence
"A key contributor to the project's success was MetaPM's commitment to understanding our business problem and particular resource competency, before recommending any solution. From a basic workflow, drawn on a whiteboard and a fixed delivery date, MetaPM were able to organise the project into a structured plan, with defined deliverables and finished product. I am pleased to highly recommend the services of MetaPM to others and indeed have done so on a number of occasions."