MetaPM was founded in 2006 by a group of management experts with a vision to do project consulting the way it should be done.
We're passionate about projects and dedicated to creating immersive, transformational partnerships with our clients. We care about flexibility and agility in our processes. We care about fit and culture in our partnerships. And we care about creating effective, structural change with our results. Everything we do in our business, and as individuals, is designed to help your business.
At MetaPM we really do want to make a difference; in our day-to-day work and also in the wider community. That's why we've partnered with Soldier On Australia as a Pledge Partner to help support and thank Australian Service Personnel for their service, while also recognising their exemplary skills, leadership and training.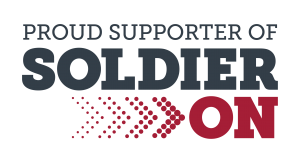 Our partners
We pride ourselves on forging long-term relationships with trusted names. Our results speak for themselves, and so do our clients. Hear more about the MetaPM experience from the people in the know.
Meet some of our team
Simon Garlick
Managing Director
Theo Varelias
Associate Director- Sales
Melanie Holland
Director - Learning
Clement Lege
Client Services Manager
Sam Ives
Project Management Consultant
Rakesh Pillai
Project Management Consultant
Rohit Sayal
Associate Director
Sheila Denney-Mackie
Talent Relationship Lead
Pak-Wah Ng
Senior Consultant
Evan Armstrong
Associate Director
Gary Yorke
Associate Director