CONSULTING SERVICES
Forward Momentum,
On Demand.
Choose from consulting solutions designed to cover a variety of project needs. There is no project too big or too small that can't be helped with our experience and tried-and-tested methodologies.

How Will Working With MetaPM Transform My Business?
Qualified Specialists
Our staff are specialist career project professionals who are accredited and passionate about delivering world class outcomes
Customised Teams
We work with you to ensure you get the right solution, and do not waste money, effort and reputation on failure.
Generous with Knowledge
We share our vast industry knowledge and IP that we have accumulated through 14 years of experience across multiple industries.
Training
We offer rebates in the form of Training credits for every dollar spent – upskilling your staff to ensure capability uplift and knowledge transfer.
A Refreshing Amount of Passion
"MetaPM has provided Telstra with expert project delivery capability on a number of our most important and complex projects. The MetaPM team couples experience with a depth of knowledge in contemporary project management frameworks, models, process and practices. Their flexible and adaptive approach to working with organisations like ours has made working with the team at all levels effective."
Chief Project Officer, Telstra
"Our decision to partner with MetaPM has 'paid off in spades', and has set a strong benchmark in terms of the calibre of people, their dedication and quality of work we value so highly at VicRoads. The list of achievements you've highlighted is a testament to the hard work you and the team have provided. It's been a pleasure working with you and the MetaPM team over the past year."
Principal Project Manager, VicRoads
"MetaPM undertook a very difficult assignment in collating, identifying, evaluating, re-engineering and registering over 1800 lessons learned into one lessons learned register. The assignment was undertaken with the professionalism, eye for detail and thoroughness that was expected of MetaPM. This PMO can now undertake lessons learned workshops and capture the data knowing it is clean, useable and of value."
General Manager, Program Office, Public Sector, Department of Justice
CONSULTING SERVICES
How Can We Help You?
Today, industries and organisations are faced with structural and strategic change at unprecedented levels of speed and complexity, requiring increasing levels of organisational agility. Ensuring you have the capacity and capability to respond quickly is critical to success.
Capability Uplift
Are you looking to deliver superior results? Our capability uplift processes will help your team understand their strengths and where they need to improve, resulting in increased organisational maturity and agility.
Project Review & Assurance
Are you concerned that your project is in trouble, or need an objective assessment of your project's health? Our reviews are designed to quickly identify opportunities for improvement and set you up for success.
PMO Optimisation
Whether you're thinking of setting up a Portfolio Office, EPMO or Project Management Office (PMO), we can help you design the right structures, services and team to match your business needs.
Change Management
Making the same mistake again and again is the definition of insanity. If you are consistently seeing your project or team fall short of your expectations, then maybe it's time to ask why.
Business Case and Analysis
Our business analysis solutions are designed to reduce risk for decision makers and planners. If you are looking to implement a new initiative, we can assist by determining whether the investment is justified by the benefits to your business.
Are We The Right Fit For You?
When two organisations come together, the right fit of people and solutions is essential. The right fit of solutions and people delivers better results, faster and reduces risk.
Typical Consulting Agency Approach
Expensive.
Rigid and inflexible. They expect you to do things 'their way'
Focused on the specific engagement they have been assigned to.
Aren't selective with which organisations they work with.
Are generalists who work across a variety of industries and specialities.
MetaPM's Approach
Cost effective.
We are flexible. We review the situation and suggest options tailored for your organisation.
We have a partnership mentality and adopt a long term view, working with you to improve capability across your organisation.
We seek out customers with a culture and values that are aligned. The right fit ensures better results, faster with less risk to you.
Projects are all we do! We are focused on being experts who provide high-quality solutions to deliver lasting results.
How Much Does Consulting Services Cost?
MetaPM is committed to providing cost-effective and value-based project consulting and delivery services, to all organisations who are striving to improve their project delivery performance and outcomes. Our fees are discussed and agreed prior to commencement to ensure everyone is clear on the estimated costs and agreed deliverables.
We have three different types of fee agreements:
Time-Based
Our time-based service fee is generally used by clients who wish to engage our services for a fixed daily rate and time duration. The average engagement duration is typically no less than one month and no more than one year. Extensions to contracts are common. Our standard fees are very competitive for a consultancy, with a mid-level consultant start from around $100 per hour or $800 per day ex GST for a standard 8 hour day, with the maximum fees for our Principal consultants averaging around $250 per hour or $1,800 per day ex GST, for a standard 8 hour day.
Capped Time Based
Our capped time-based service fee is generally used by clients who wish to engage our services for a fixed daily rate and time duration, however, they are constrained by budget and therefore wish to put a limit on the maximum contract value.
In this instance, prior to commencement, we would agree on daily rates, an estimate of effort, and key deliverables that we believe can be achieved within this fee.
Fixed Price
Our fixed-price service fee is generally used by clients when they wish to shift the 'delivery risk' and/or they do not have the in-house skills, knowledge, and processes to deliver the work.
Our fees are comparable to those of the recruitment agencies, however, we provide a range of additional value-added services and assurance to ensure that you can deliver with confidence.
Fees can vary depending on the size, complexity, experience, and support needed to deliver the engagement.
Frequently Asked Questions
What is the difference between 'Project Delivery' and 'Project Consulting' Services?
MetaPM's Project Delivery Services are more targeted to 'time-based' contracting engagements, associated with once-off engagements or Projects/Programs.
Our Project Consulting Services are more targeted to 'fixed fee based' engagements associated with trying to solve a specific project problem.
What industries do you specialise in?
We specialise in a wide range of industries including financial services, health, government, infrastructure and utilities, not-for-profit, education and telecommunications.
Who are your services for?
We typically work with organisations with a turnover in excess of $100m.
Will I own the materials provided to me by MetaPM?
Anything built by MetaPM will be left with the client at the completion of the assignment.
What is the normal process for engaging MetaPM?
We have a goal of being 'easy to work with', so we're pretty flexible when it comes to how the client wishes to engage us.
The key step prior to agreeing any work is to make sure that we are both clear on what success looks like. Typically we would have an initial consultation with the key stakeholders to discuss the problem and explore options to assist.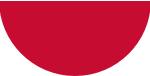 Ready to Talk Consulting Services? Let's Get started!
Book a complimentary consultation