← Back to Insights
With projects making up a significant share of Australia's business opportunities, we've seen a concerted focus on improving project management. And that focus is paying off.
In 2018, almost 70 per cent of projects met their established goals, and nearly 60 per cent stayed within their original budgets. Both statistics were up from 62 per cent and 50 per cent in 2016, according to Project Management Institute (PMI).
We attribute at least part of this rise in efficacy to increased use of PMOs (project management offices). When you look at high-performing organisations, 80 per cent of them use a PMO to coordinate resources and talent between projects.
In this article, we'll outline the fundamental ingredients of a PMO, provide an overview of best practices, and offer some tips for improving your PMO function or building one from the ground up. But before we get to the details, let's start with the basics.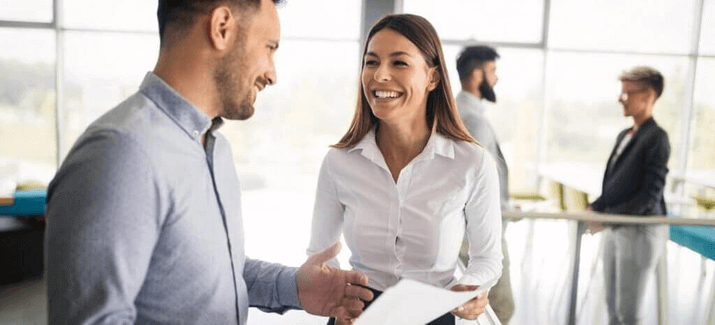 Chapter 1. PMO Basics
It's important to note that the "P" in "PMO" can represent either "Project", "Program" or "Portfolio", and that each of these has different functions and responsibilities. For example, a Portfolio Management Office will have different goals to a Project Management Office.
Although there are many different names given to the PMOs of today, such as EPMO, TMOs and more, the fundamental principles often remain the same.
What is a PMO (Project Management Office)?
In a project sense, a Project Management Office is a department or group that devises and maintains process standards related to a business's project management.
The PMO strives to increase productivity and reduce costs in these ways:
Introducing economies of repetition into project processes
Reducing project risk by establishing quality standards and common practices
Linking business strategy with the execution of projects.
With an engaged and effective project management office, project leaders don't have to reinvent the wheel at the beginning of each new venture. You can think of it as a home base for everything project management-related within an organisation.
Instead of starting from scratch, each project manager can rely on the PMO for best practices, documentation, key metrics, strategy and even training. The PMO lays the foundation for successful projects, giving employees and project managers the ability to work consistently and confidently. No one has to guess whether the process they're implementing or following will work well for the business. The PMO provides essential direction and guidance.
"Am I doing this right?"
That's a question project managers grapple with constantly. With a PMO, your managers can get answers to their questions and help when they need it. In the end, the PMO helps your business leaders to do the right things, in the right way, in the proper order.
Different Types of PMOs
A Portfolio Office establishes structures for project selection, ensures alignment with strategic goals, allocates resources to programmes and projects, resolves conflicts over resources, and identifies dependencies within organisations. These are not the only functions of a Project Management Office, but it's a representative sample.
When discussing the different types of Offices, keep in mind that Projects have a start and end date, many projects form a Programme, and Portfolios are more extensive still.
The best type of PMO for your organisation is the one that suits your business and meets your unique needs. Let's look at the different types.
P3O Model
Definition
The P3O globally recognised framework helps businesses of all sizes to improve their performance. We offer a selection of training courses that provide a decision-enabling/delivery-support model for business change within an organisation.
P3O stands for Portfolio, Program, Project Office. It may be a single permanent office like a Strategy Planning Unit of Centre of Excellence (COE), or it may be linked to a set of Offices such as Project Offices or Programme Offices.
Example
After the 2008 financial crisis, one bank realised it needed to undergo transformational changes. A comprehensive review identified over eighty projects thought necessary to fortify the organisation's position and update its IT systems and processes.
The business tackled the long list of projects by first defining a portfolio governance framework and then building the infrastructure to support it. By setting up the portfolio office and the tools to support portfolio management, the bank successfully transformed itself into an organisation that could meet its challenges.
Project Management Office
Definition
A Portfolio Management Office helps executives maintain their competitive edge by working side-by-side with the senior executive team to understand, categorise and prioritise the strategic initiatives against benefit criteria. The Portfolio Office then balances these priorities against time, risk and competing resources.
A portfolio is a collection of projects. Portfolio management is an approach to achieving strategic goals by choosing, prioritising, assessing, and governing projects aligned with the organisation's strategies and objectives.
Example
A public electric utility found that it needed to make several critical changes to comply with recent regulation updates. The organisation had to tackle several projects while maintaining a tight budget.
The company's new leadership instigated changes to develop a thriving project management culture. These reforms included establishing a portfolio management office, which created a PM standard for practice as well as a formal training program for the organisation's fifty project managers.
Enterprise PMO
Definition
An Enterprise Project Management Office services a corporation with all of its intricacies, programs and strategic goals. The enterprise-level, or strategic, project management office serves as the pivotal link between executive vision and the organisation's work. By providing a standard organisational criterion for developing, executing, staffing, prioritising, and learning from all the projects that comprise the business, the EPMO provides organisational coherence.
Example
Over the years, a corporation can become stratified, and various project teams develop their own methodologies and processes. With an EPMO, enterprise-style businesses can consolidate resources, establish effective frameworks, and increase professionalism and strategic alignment throughout the organisation.
Transformation Management Office
Definition
When an organisation goes through considerable changes, a Transformation Management Office can roll out the strategy and guide progress.
Transformations are complicated initiatives that take time. During significant changes, businesses are at great risk of miscommunication and misplaced priorities. As a result, transformations must be led from the front. A TMO can provide much-needed leadership during this time of risk
Example
One of the most common types of transformation is the journey to a more fully digitised business environment, both for employees and customers. Such a shift is fraught with risk and requires careful scheduling and leadership. TMOs have helped countless businesses navigate this tricky metamorphosis.
Agile Management Office
Definition
An Agile Management Office performs PMO activities through the lens of agility. While the work remains the same, it uses different methods. Agile methodologies can provide greater visibility for management to monitor projects' progress. Additionally, leaders can institute more enforceable process controls and cultivate a culture of innovation and employee empowerment.
Example
A Brazilian pharmaceutical company chose to use an Agile Management Office instead of a traditional waterfall model for a software development project. Established in conjunction with a Scrum framework, the AMO resulted in a 75 per cent reduction in development time. Additional benefits included improved motivation and staff satisfaction, better control of requirements and quality and added value to the overall organisation.
Value Management Office
Definition
A Value Management Office works well when a business is less concerned about delivering products and more committed to providing value. Value management is a systematic approach to:
determining what value means to a client
establishing and agreeing on project objectives
developing achievable objectives.
Example
A chain of pizza restaurants set out to add value to its customers' experiences by refitting each of their locations. A value management facilitator presented a series of workshops to client representatives, area managers, property managers and consultants. As a result of the workshops (which followed a format of information exchange, functional analysis, brainstorming and evaluation of preferred alternatives), the organisation saved money and completed the program with shorter delivery times.
While many of these structures are guided by the same principles, they differ in the way they deliver positive outcomes. By choosing the right PMO for your business, you can steer your everyday work to align with long-term, strategic objectives.
Why Have a PMO?
A PMO can play an integral part in the successful delivery of business change. If your organisation is embarking on transformational modifications, you can access the frameworks, structures and policies necessary for a positive outcome.
The strategies and performance requirements of an organisation are realised through:
portfolio of change
programs/projects
operational business units.
An integrated set of outcomes and benefits is measured, managed, monitored and refined along the way. This constant vigilance ensures that your business is inputting optimal investment to deliver the organisation's strategic goals.
Benefits of a PMO
What benefits can you expect to realise when you establish a portfolio management office? The following are just a few:
Maintain a high level understanding of the business change portfolio,
Provide decision support to ensure the right programmes and projects are started,
Provide standards and processes to ensure consistent delivery,
Provide independent oversight, scrutiny and challenge,
Provide assurance, coaching and mentoring to build competence in programme and project delivery,
Provide an accurate reporting function to focus decisions and management interventions,
Reduce the likelihood and impact of threats and improve the probability and impact of opportunities,
Improve organisational accountability, decision making, transparency and visibility, •Identifying, understanding and managing multiple and cross-cutting risks and issues, •Protecting revenue and spend, and enhancing value for money,
Executing change more effectively and efficiently, and improving organisational portfolio, programme and project delivery capability,
Protecting reputation and stakeholder confidence.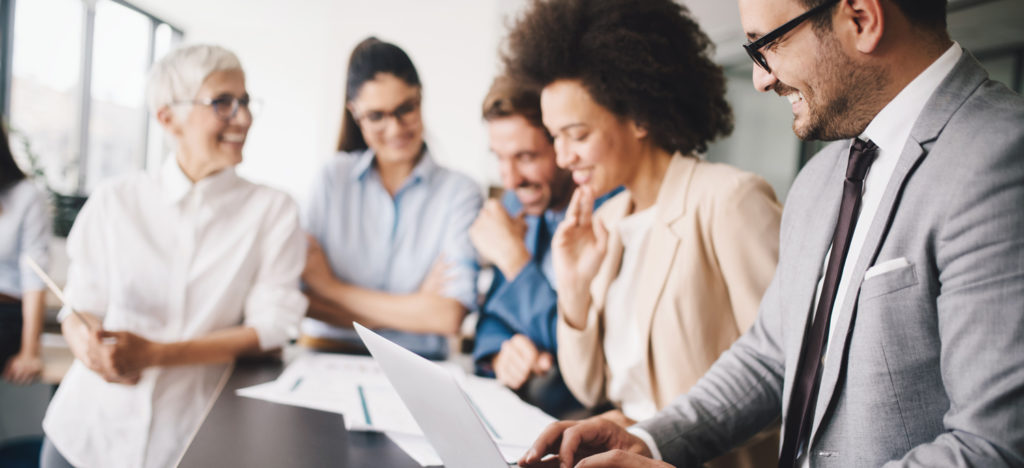 Chapter 2. Designing a PMO
A project management office fulfills its intended responsibilities best when it's custom-designed to meet an organisation's needs. Let's start by examining factors that affect the design.
Factors That Affect the Design
A well-designed PMO delivers value for your stakeholders again and again. But getting the design right is absolutely crucial. There are two critical elements to setting up a PMO: the design and the implementation. In this chapter, we'll look at essential factors that affect the design.
Economic sector
As you consider the economic sector, discuss the regulatory and reporting requirements appropriate for your PMO. What level of governance suits your needs? How will compliance affect your design?
Size
To land on the optimal size for your PMO, calculate the number of projects, size and complexity of projects, the number of stakeholders impacted, and the size of your teams. Each of these figures is integral to your design work, so collect accurate data for your planning.
Organisational governance
Organisational governance is related to the economic sector, which we discussed previously. Consider necessary governance in the following areas:
Procurement
Risk
Resource management
Release management.
Types of projects
Will the PMO oversee business projects? IT? Construction? The types of project will dictate many of your design parameters.
PPM maturity
How mature is your business's project portfolio management? Your design should consider project management maturity. How mature is your organisation when it comes to delivering projects? How capable are the people?
Centralised or decentralised?
Businesses can have multiple PMOs, if necessary. Do all of your teams work in the same geographical location? Are they in-house or outsourced?

Staff development approach
Centre of Excellence (COE) function in the PMO lifts teams' capability through efficacious training and guidance.
Internal or external focus
As you make plans for your PMO, consider whether you're delivering projects internally or externally. Is your business a vendor that delivers projects for clients? Some PMOs support both internal and external projects, but you've got to design for your unique focus.
Business goals
A flourishing business knows which of its goals requires the most focus, and an effective PMO is designed to emphasise those priorities. Which attributes will your PMO successfully support?:
Quality
Time to market
Revenues
Costs.
Functional Areas of a PMO
The functional areas of a PMO can support a range of business activities. Deciding on the functional purpose of your PMO is essential in considering its design. Consider:
Standards
Prioritisation
Benefits
Flexible resource pool
Management dashboards
Governance support
Capacity
Planning
Resource management
HR management
Contract management – external resources
Facilitate programme or project start-up
Training and coaching
Assurance
Good practice
Knowledge management
Tools
Consultancy.
Other PMO Design Considerations
As you can see, the design of your PMO is vital to its success. Instead of adopting a one-size-fits-all model, tailor your management office to the unique needs and operations of your business. As you consider design elements, be intentional and thoughtful about the following:
Reporting lines
Centralised versus decentralised
Permanent versus temporary
Co-located versus distributed models.
With a thoughtfully designed PMO, you're ready to begin implementation.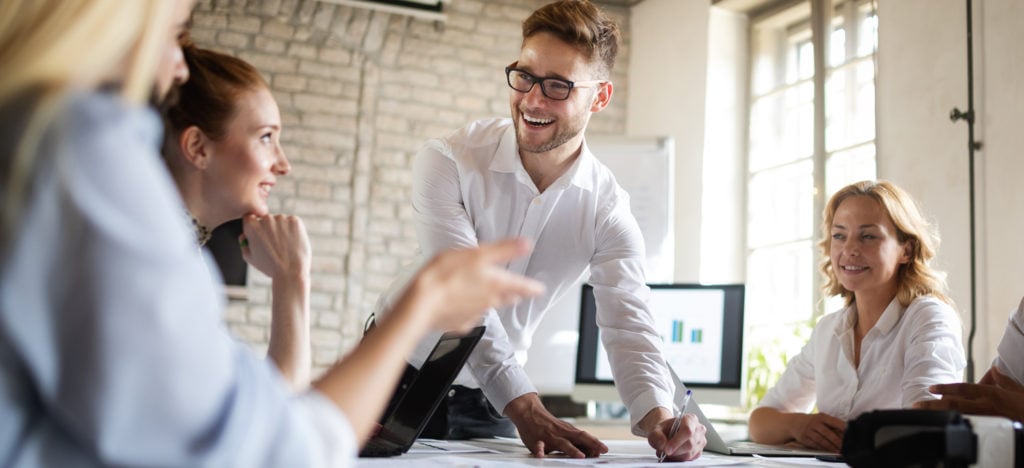 Chapter 3. How to Implement a Project Management Office
Treat the implementation of your PMO as a traditional project or program with all the governance, allocation of resources and scheduling you'd normally apply to a business change project. As you develop your implementation roadmap, ask yourself the follow three questions:
1. Who's the sponsor?
It goes without saying that your PMO implementation sponsor must work well with all stakeholders involved. This person will be answerable for issues as they arise and answerable for the overall benefits the PMO will deliver to the business, so select an outcomes-focused motivator
Importantly, think of the PMO sponsor as more than just a figurehead for the implementation; but as an active role with defined responsibilities.
2. Who's on the team?
An effective PMO implementation team will have a variety of people and attributes from which to draw. You may have the best success when you first consider the different skills and features you need and then find people who embody those characteristics.
Before embarking on the PMO implementation, review any prior organisational change projects to gather important lessons learned. Applying these to your PMO implementation will maximise the chance of a smooth and effective roll out.
3. What's the scope?
How large will the PMO be? And will the PMO be a temporary or permanent fixture in your organisation? These considerations have a significant impact on your implementation methods. Ensure the entire PMO implementation team is aligned on the scope of the change project and marching to the same beat.
Other factors
Lay out the steps necessary for a successful implementation, complete with applicable dates and persons responsible. Your timeline will help you figure out the cost to build and run, and it can help you determine whether the PMO will be funded through the business case.
What approvals are necessary during the implementation phase? How will implementation be monitored? By addressing all of these factors early on, your PMO will soon be fully functioning and delivering the value you expect.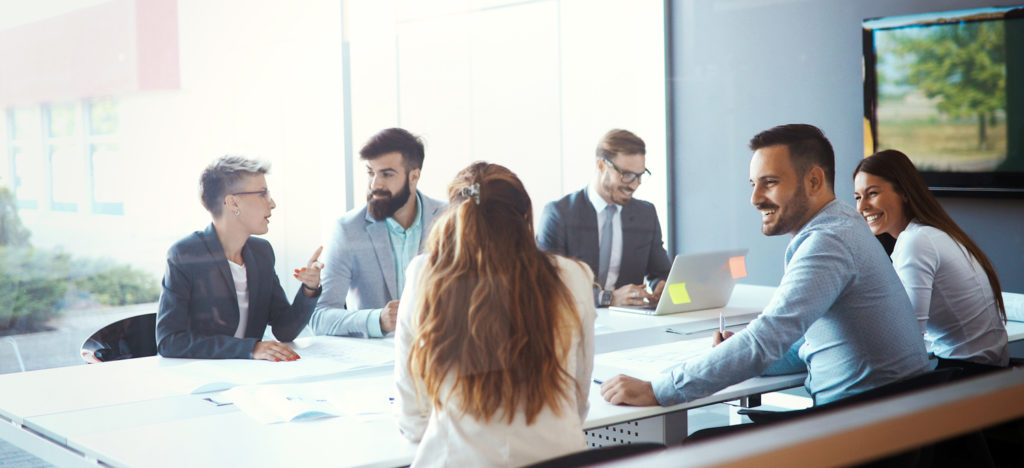 Chapter 4: The Future of PMOs
Over the past couple of decades, PMOs have morphed and changed along with a rapidly evolving business world. Even in the last year, we've watched teams adapt to remote working and seismic shifts in the way organisations operate.
What is the future of PMOs and what will they look like in the future? Of course, it's impossible to predict what tomorrow will bring, but indicators give us some clues.
Centralised Enterprise PMO
Expect to see more centralised EPMOs in the future to take on value-added capabilities like governance and portfolio management. These enterprise-wide frameworks are also helpful for HR initiatives and prioritisation tasks.
In sum, by choosing a centralised PMO model, organisations can improve the success of delivering strategic outcomes.
Purpose Design/Built
When leadership teams have to manage resources and make investments for complex, project-intensive organisations, they need a PMO built for particular needs in terms of budget, structure, strategy, etc. In the future, we'll see fewer cookie-cutter style PMOs as more are built for specific purposes.
Supporting Common Language and Approaches
PMOs are integrating common language and approaches to meet specific needs. Expect to hear more about integrating Scrum, Six Sigma, Human Centred Design and other processes adopted by PMOs.
Technology-enabled Reporting and Collaboration Tools
Increasingly, PMOs are using technology to transition from a reporting-only function to a centralised framework that behaves as a strategic asset. With new collaborative technologies, it's possible to facilitate dynamic, real-time conversations across the organisation, improving agility and strategic decision-making.
Increased Organisational Importance
As we advance, people will be more concerned with managing a portfolio of projects, and management will be more proactive about how their investment dollars are spread across projects. PMOs will help executives keep budget allocations efficient and intelligent, and they'll continually monitor progress.
MetaPM's PMO Solutions
Today, industries and businesses face structural and strategic change at unprecedented levels of speed and complexity, requiring increasing organisational agility. Ensuring you have the capacity and capability to respond accurately (and quickly!) is crucial to success.

Whether you're considering setting up a Portfolio Office, EPMO, Project Management Office (PMO) or any of the other office frameworks, we can help you design the suitable structures, services and team to match your business needs. View our PMO case studies to see how we've assisted Australian businesses across multiple sectors to improve the efficiency of their PMOs.
Assess Your PMO Maturity
If your business has an operating PMO, it's essential that it's not a set-and-forget function. Regular and structured review of your PMO performance will allow you to maximise effectiveness and deliver on project and program benefits.
That's why we've created an interactive online PMO Maturity Assessment.
This tool will ask you to grade your PMO in core areas like reporting, risk, quality assurance and more. Following your responses, you'll receive practical recommendations on where to focus your energy. This simple health check will only take five minutes to complete, but can illuminate areas of weakness and highlight opportunities.
Try it today