← Back to Insights
What organisations need to look for & how they can find the talent
DevOps skills and capabilities emerged as a key theme for organisations during the Melbourne DevOps Summit attended by MetaPM. Here's a summary of the conference and snapshot of the key skills and capabilities organisations are looking for and how.
What is DevOps…
Bit of background for those who don't know … DevOps is a set of practices that works to automate and integrate the processes between software development and IT teams, so they can build, test, and release software faster and more reliably.
The term DevOps was formed by combining the words "development" and "operations" and signifies a cultural shift that bridges the gap between development and operation teams, which historically functioned in siloes. (Source: Atlassian)


Annual DevOps Summit 2020, Marvel Stadium
The summit brought together over 100s senior ICT and business leaders, DevOps leaders, practitioners and advocates including representation from organisations such as Origin Energy, Coles, VicRoads, Medibank, GitLab, Spotify, AfterPay, Foxtel and AusPost.
Key sessions during the day included:
Accelerating digital transformation and the key to faster delivery
Enabling speed and quality with DevOps
Product management at Spotify – ask me anything
DevOps culture, skillset and teams
Looking past DevOps and the future of modern IT delivery
DevOps skills – what should organisations look for?
Here's a summary of the most sought-after skills and capabilities and why they matter:
Human skills – Strong collaboration and interpersonal skills such as communication, time management, stress management, teamwork, collaboration, and empathy. DevOps is focused around people and without these higher-order skills and capabilities, people may struggle to integrate and adapt to DevOps ways of working
Process and methodology skills – Deep conceptual understanding and/or hands-on experience with relevant process methodologies such as Agile, ITIL, Lean, Kanban, Scrum, and Value Stream Mapping. DevOps is built on a combination of these practices and toolsets. People may struggle to integrate and adopt DevOps ways of working with limited or to no experience in these areas.
Technology skills – Hands-on experience and detailed knowledge delivering across technologies such as cloud infrastructure i.e. AWS/AZURE, software engineering, systems thinking, and software architecture. Depending on a person's role within the DevOps team, their level of skills and capability in this area can vary.
Business acumen – Robust understanding of the various parts of a business and how they are interconnected including planning, operations, finance, and strategy, providing them with the ability to make smart decisions in any situation.
These are by no means the only skills and capabilities to assess DevOps talent against, but they rated most highly across the panel and audience members in their talent search.
And how do organisations get the talent they need?
Well, not easily but recruitment is changing. Recently, The DevOps Institute (Global Association for DevOps Professionals) surveyed 1260 individuals globally as part of the Upskilling 2020: Enterprise DevOps Skills Report. The report identified that 58% of people considered finding skilled DevOps individuals a huge challenge as well as retaining skilled DevOps individuals (48%).
These challenges were shared by many organisations attending the conference, with many turning to non-traditional recruitment techniques and methods to better identify and recruit the best DevOps candidates. Here are some of the most effective methods they shared:
Speed dating with the Product/Project Team (including Engineers) – Enable your existing team resources to perform a Q&A session with the candidate. Usually taking the form of a time boxed conference room discussion with each member the team. It allows all members of the team to provide feedback ahead of a final interview.
Run a workshop – Ask the candidate to conduct or support in a workshop on the assessment or prioritisation of a feature. Observe any techniques they use such as Human Centred Design (HCD) and how they interact with the team to secure and satisfy outcomes.
Recommend a new feature / feature uplift – Request the candidate to prepare a small presentation related to the Product or Project that considers a new feature or uplift. Whilst the new feature or uplift is not necessarily the most important aspect of this task, you are looking for an understanding of the technology, similar solutions and/or an assessment of the competitor landscape. Candidates may also demonstrate key skills such as presenting, storytelling and securing stakeholder buy-in etc.
Discuss any 'passion projects' – Candidates may be willing to share or showcase some of their projects outside of their professional day job, for example as a contributor to coding projects and/or hackathons.
Is DevOps worth considering in your organisation?
Most likely. DevOps is set to become more common practice as many organisation's reconsider or move away from large IT delivery programmes of work and look towards 'leaner' continuous iteration and delivery methodologies. Organisations can only move as fast as their slowest human constraint, finding and investing in the right highly skilled and capable people to lead and support these types of activities has never been more relevant. If you would like to learn more about DevOps and how DevOps processes and methodologies could help your organisation or would like to discuss any of the content shared here, let us know…
via email: enquiries@metapm.com.au or phone 1800 800 436. Alternatively visit our MetaPM website for more content and insights.
Suggested reading / audiobook
The Phoenix Project [2018] (Gene Kim, Kevin Behr, George Spafford)
A fictional tale centred on the basics of Agile DevOps and focuses on a large failing company. This company is losing money and a lot of it is tied up in a specific software project. This basically describes the project from hell with missed deadlines, low quality code, feature creep, difficult stakeholders etc. everything that can possibly go wrong with an IT software delivery project. A real insight into some of the skills and capabilities DevOps operators require to turn a project around.
Dates for your diary
DevOps Summit NSW – 30 September 2020 – 0800-1700hrs – Sydney CBD [Location TBC]

Agenda is currently being researched

DevOps Summit NZ – 9 December 2020 – 0800-1700hrs – Pullman Auckland, NZ

Agenda is currently being researched

DevOps Talks Conference – 25-26 March 2021 – Melbourne Exhibition Centre

Agenda can be found on DevOps Talks Conference website
*Note: In light of current COVID-19 situation please visit Forefront Events or DevOps Talks Conference for more information and latest updates / status on the above events.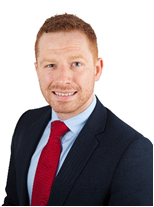 Jonny Bithell is a MetaPM Consultant with experience leading project and product teams across Telecommunication, Government, Education, Insurance, and Supply Chain industries. He is currently on a long-term engagement at Telstra, responsible for leading the Telstra Trades Assist (TTA) DevOps team. Click here about if you would like to find out more about the TTA Product.