← Back to Insights
Staff Testimonials – Darren Clifford's Story
Meet Darren Clifford
Senior Business Analyst
With MetaPM since 2015
MetaPM clients that Darren has worked with:
Sportsbet
Australian Catholic University
Charles Sturt University
Catholic Church Insurance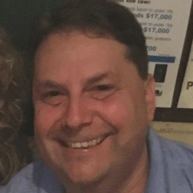 What do you enjoy most about working @ MetaPM?
The people, both MetaPM and clients. Projects come and go but it's the people that you worked with that you remember. They're the ones that you catch-up for lunch or drinks when the projects' long since delivered.
If you were to describe our company in 3 words, what would they be?
Expert Project Delivery.
What do you like most about your job?
I love the variety. Not just in clients but in tasks and projects. I'm not one for daily routine and I like to be challenged. I like that my projects are all different and that I meet and interact with different people, different industries, and different ways of working. Every day is both a learning and teaching experience.
What does a typical working day look like for you?
It really depends on the project but it always involves client interaction. Whether it be a workshop with the business, review with a technical team, or a demonstration from a vendor. Rare are the times when I am sitting at my computer for the entire day.
What is one of the most interesting tasks / projects you have worked on?
I've worked for clients from on-line wagering, to higher education, and to insurance companies. I think that when you've worked at Sportsbet and Catholic Church Insurance, it's fair to say that you've covered a wide the range of clients. I'd say that Sportsbet was the most interesting client mostly because I have an interest in sports even though my project wasn't related to the betting, it was still a great environment.
If you were to recommend us to someone who would it be and why?
I have recommended MetaPM to a number of my former colleagues. Some have been employed for contracts and some are still waiting for the right opportunity. It is a great place to work and the support available to consultants is amazing. The BA practice is growing and it's a good time to be part of it.
What led you to become a consultant?
My first full-time job was with a consulting firm. So, really, it's how I thought work was in the IT industry. I enjoyed the project based work and moving around with different clients. I've worked at organisations before as part of the IT department but missed the variety that consulting brings. I also enjoy the client interaction and stakeholder management side of the roles. It's something I found I had an aptitude for and have really tried to build on that.
What gives you the greatest satisfaction in your role?
There are a number of elements from which I draw satisfaction. One is the feeling when the requirements that you've created come to fruition in a solution. Another is that point when a BA becomes a trusted advisor to the business. To know that you have earned the confidence of the business is something else. It's even more meaningful when it is in an industry that you've never worked in before.
What's one interesting thing about you that not many people know of?
I love Karaoke. I absolutely suck at singing but I will willingly get up and sing karaoke stone cold sober. The one thing that I think ruins karaoke nights are people that can really sing. Rack off and go try out for The Voice or X-Factor and stop ruining everyone's fun. Good karaoke nights become sing-a-longs for everyone in the room.