PROJECT DELIVERY SERVICES
Forward Momentum,
On Demand.
Bringing discipline, tools, and expertise to your projects, so you can deliver with confidence.

How Will Working With MetaPM Transform My Business?
Qualified Specialists
Our specialist consultants bring broad industry knowledge, along with domain expertise and a set of best practice methods and frameworks to enable effective delivery of your projects.
Speed to Market
Our systematic approach and accelerated onboarding process enable us to mobilise high quality resources within 72 hours of request.
Customised Service
We are a delivery partner – not a body shop. We adapt to your requirements, providing tailored resourcing that is supported by our expert in-house team and structures.
Generous with Knowledge​
We ensure that your organisation and people have the knowledge, support, and insights to continue to deliver great project results, long after we're gone.
PROJECT DELIVERY SERVICES
How Can We Help You?
Ensuring you have the right people with the appropriate skills and expertise for your projects can be difficult. We provide teams and staff to expand the capacity and capability of your workforce, so you can deliver projects on time and within budget.
Resourcing Overview
Our approach tailors cost-effective resourcing solutions to help you meet your targets. Whether it's a couple of days of high end consulting or full-time hands-on support, our hand-picked and experienced team will get your project on track.
Business Analysis
Our team has a wealth of experience in everything from strategic business analysis through to project execution across a range of industries.
Change Management
Our team bring experience in various change methodologies along with proven tools, and practices to manage processes, activities and deliverables.
Project Management
Our pool of qualified project professionals recognise that it takes more than a method or tool to deliver a successful project. We adapt to suit your unique situation and focus on building strong teams who are inspired, engaged and passionate about delivering project success.
Project Offices and Controls
We can help your PMO deliver consistent value by augmenting your in-house resources with the right blend of skilled professionals, the best project management software and proven project management principles.
Agile
Whether you're a large or small organisation, our experts can help you apply agile principles, including scaled agile, to your environment. We help you determine if agile delivery is right for your business and the best agile approach, guiding you through the transition.
A Refreshing Amount of Passion
"MetaPM has provided Telstra with expert project delivery capability on a number of our most important and complex projects. The MetaPM team couples experience with a depth of knowledge in contemporary project management frameworks, models, process and practices. Their flexible and adaptive approach to working with organisations like ours has made working with the team at all levels effective."
Chief Project Officer, Telstra
"The University of Melbourne has held a strategic partner relationship with MetaPM for several years in the area of Student Administration systems. MetaPM have helped us to rebuild our Academic Business Systems team and processes, undertake benefit mapping, project management for project delivery and project health checks, provided quality staff on long term assignments and also been a sounding board for best practice thinking and agile management. The MetaPM team are responsive, client focused, value driven and this manifests itself in their proactive engagement approach."
Director – Academic Administration, University of Melbourne
"MetaPM did a really good job. They were helicoptered in to a burning fire and managed to put out a few within the first 24 hours and continued to do so over the course of the engagement. In particular we noticed that they took the Project team and senior stakeholders on the journey and made change management accessible for them by not using jargon or 'consultants speak'."
Head of Strategic PMO, Higher Education
Are We The Right Fit For You?
We deliver teams with expertise and experience, backed by support and resources including templates, tools, and IP. If you are just looking to hire permanent staff, we aren't the right fit for you.
Typical Consulting Agency Approach
Once the position is filled, the recruitment agency has no further involvement.
Little quality control over the work produced.
MetaPM's Approach
We stay involved and committed throughout the entire engagement to provide ongoing support and advice.
We provide greater certainty to your project outcomes because we tailor our services to your unique requirements.
How Much Does Project Delivery Services Cost?
MetaPM is committed to providing cost-effective and value-based project consulting and delivery services, to all organisations who are striving to improve their project delivery performance and outcomes. Our fees are discussed and agreed prior to commencement to ensure everyone is clear on the estimated costs and agreed deliverables.
We have three different types of fee agreements:
Time-Based
Our time-based service fee is generally used by clients who wish to engage our services for a fixed daily rate and time duration. The average engagement duration is typically no less than one month and no more than one year. Extensions to contracts are common. Our standard fees are very competitive for a consultancy, with a mid-level consultant start from around $100 per hour or $800 per day ex GST for a standard 8 hour day, with the maximum fees for our Principal consultants averaging around $250 per hour or $1,800 per day ex GST, for a standard 8 hour day.
Capped Time Based
Our capped time-based service fee is generally used by clients who wish to engage our services for a fixed daily rate and time duration, however, they are constrained by budget and therefore wish to put a limit on the maximum contract value.
In this instance, prior to commencement, we would agree on daily rates, an estimate of effort, and key deliverables that we believe can be achieved within this fee.
Fixed Price
Our fixed-price service fee is generally used by clients when they wish to shift the 'delivery risk' and/or they do not have the in-house skills, knowledge, and processes to deliver the work.
Our fees are comparable to those of the recruitment agencies, however, we provide a range of additional value-added services and assurance to ensure that you can deliver with confidence.
Fees can vary depending on the size, complexity, experience, and support needed to deliver the engagement.
Frequently Asked Questions
How long are your typical engagements?
Our engagements are typically agreed to align with a key deliverable and or project stage. This means a client can engage us on a fulltime or part-time basis, which offers great flexibility.
Typical engagements range from 4–12 weeks, however, these can be extended to 1+ years depending on the project timeline.
What are your notice periods for ending engagements?
Our notice periods vary depending on the commercial terms and complexity of the assignment, however, for most assignments we offer a 1-day roll-off period, which means you don't need to hold on to resources for longer than is required to see out lengthy notice periods. If we're not adding value every day then we don't need to be here!
Do you offer volume or loyalty discounts?
Yes, we do, and these can be discussed and agreed depending on budget and project delivery needs.
How long does it take to get resources in place?
We have the ability to mobilise high quality resources within 72 hours of request.
How experienced are your staff?
We have staff of various levels of expertise from junior consultants, to senior consultants and specialists to suit your needs.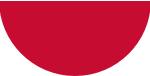 Ready to Talk Consulting Services? Let's Get started!
Book a complimentary consultation