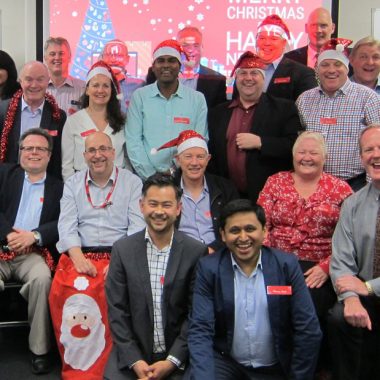 For MetaPM to perform, our people need to love what they do.
We value passionate people, idea people, people people, and people who want to be exceptional. The MetaPM lifestyle is all about balance. We offer flexible employment options and progression, collaborative and varied assignments, and when promise work/life balance, we really mean it.
Who is a MetaPerson? YOU
We employ people who have dedicated their careers to their craft.
We pride ourselves on our team of diverse, high performing MetaProfessionals who are talented, supportive, inclusive and social.
Our successful applicants demonstrate and embrace the traits of MetaPM, being; approachable, hard yakka, thoughtful and always strive to be revolutionary.
We hire professionals who:
Get excited by learning, applying, adapting and sharing global industry best practice project methods, tools and processes
Can identify and communicate pragmatic ways to facilitate project success
Have experience working across multiple industry sectors and organisations
Have tertiary or post graduate qualifications
Learn new ways of delivery through evidence of professional membership, certifications and events
Our commitment is to provide a supportive career environment through knowledge sharing, peer support and access to professional training, tools and mentoring.
Ideal Skills and Attributes
Our consultants are results focussed. They follow business trends and keep a keen eye on best practice project delivery tools and methods.
They are passionate about delivering excellence, care about the community, embrace diversity and have a sense of humour.
We are looking for people who are committed and aligned to our core R.E.B.E.C.C.A. values.
Respectful
Ego-less
Balanced
Extraordinary
Client Centric
Curious
Authentic
Meet some of our team
Sam Ives
Project Management Consultant
Simon Garlick
Managing Director
Sheila Denney-Mackie
Talent Relationship Lead
Theo Varelias
Associate Director- Sales
Clement Lege
Client Services Manager
Paul Thomson
Client Services Manager
Rakesh Pillai
Project Management Consultant
Rohit Sayal
Associate Director
Melanie Holland
Director - Learning
Zii Nzira
Project Manager
Pak-Wah Ng
Senior Consultant
Chris Mcgowan
Director - NSW
Jeremy Smith
Director - Delivery Services
Lisa Cumiskey
Recruitment Consultant
Jessica Baxter
Talent Acquisition Lead
Anuktha Fuchs
Business Analyst Consultant
Darren Clifford
Senior Consultant
Evan Armstrong
Associate Director
Gary Yorke
Associate Director
What can we offer you?
As a people business, we are always striving to help our staff be the best they can be.
Our company focuses on the growth and well-being of people and the communities to which they belong. We seek to share power, put the needs of others first, and help people develop and perform to their highest potential.
We provide a rewarding career pathway that recognises the passion, sacrifice commitment, qualifications, skills, knowledge, and experience gained throughout your career.
To assist us in achieving our goal, we developed a Talent Management Framework, called MetaTalent, focussing on:
MetaPerformance – processes to plan and measure performance, identifying key results
MetaReady – processes for individual planning and capability development
MetaRewards – processes for providing remuneration review and performance-based incentives
MetaBenefits – additional benefits available to all MetaPM employees
Capability Development and Learning Program
Through our MetaReady capability development process, we provide a development pathway for employees that matches their capability, engagement, and aspiration at each career level.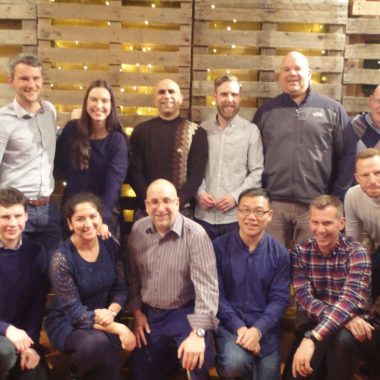 Our community
Staff Events
As part of our commitment to fostering our MetaCommunity, we host bi-monthly staff events to build connections, share successes and most of all, have some fun!
Diversity and Inclusion Group
The group's activities include celebrating and recognising the strength of the diversity of the people at MetaPM. It runs a quarterly event based on a diversity theme including cultural background, gender and also ability diversity. The Diversity and Social inclusion group is made up MetaPM volunteers and as well as conducting relevant activities has a lot of fun on the way.
Social Responsibility Initiatives
MetaPM has always had a strong sense of its social responsibility throughout its history and has for many years strived to give back to community and those in need. The company has sponsored many fundraising events and supports its staff members participating in sporting fund raising teams and events.
Staff are encouraged to patriciate in social responsibility activities and in-kind support or financial support is freely offered.