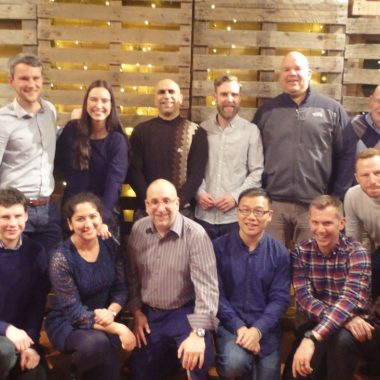 We're passionate, outcome-focused, project delivery experts
MetaPM has few natural competitors in Australia that offer end to end project services across consulting, resourcing and training. We are leaders in project delivery, training, consulting and capability development services.
Our services are delivered by practitioners experienced in leadership and management, project/program/portfolio management, PMO, business analysis, change management, enterprise agility services and learning.
We work with leading organisations across many industries, both public and private, that share our values and passion to deliver great projects. We're here to actively partner with clients that want to make project magic happen. We work to find the right service to meet your budget and needs.
Methodology and insights
We offer more than just a body in a suit. We FIT you. We work with Flexibility, Innovation and Transformation. Our consultants are supported by leading edge methods, tools and frameworks, enabled through our custom-built online digital platforms. We enable our clients and teams to work more openly and effectively, through online collaboration, knowledge-sharing and two-way insights.
We apply a mix of proprietary and global best practice standard methods and frameworks that have been used across hundreds of assignments. We continuously review and enhance our practises to deliver maximum value.
These methods and tools can be applied from the top down, across Portfolio and Enterprise PMOs, to assist with the planning, prioritisation and governance of business vision, strategy and plans, or with the execution of these initiatives through programs and projects.
Generous with knowledge
MetaPM is dedicated to raising project capability everywhere. For our clients, this is achieved through:
ensuring each engagement is delivered to provide a genuine knowledge transfer service
offers to present to their teams on topics of interest
invitations to our regular MetaInsight events
free access to our templates, tools and frameworks via our online client intranet
MetaPM provides what is needed to ensure that your organisation and people have the knowledge, support and insights to continue to deliver great project results, long after we're gone.